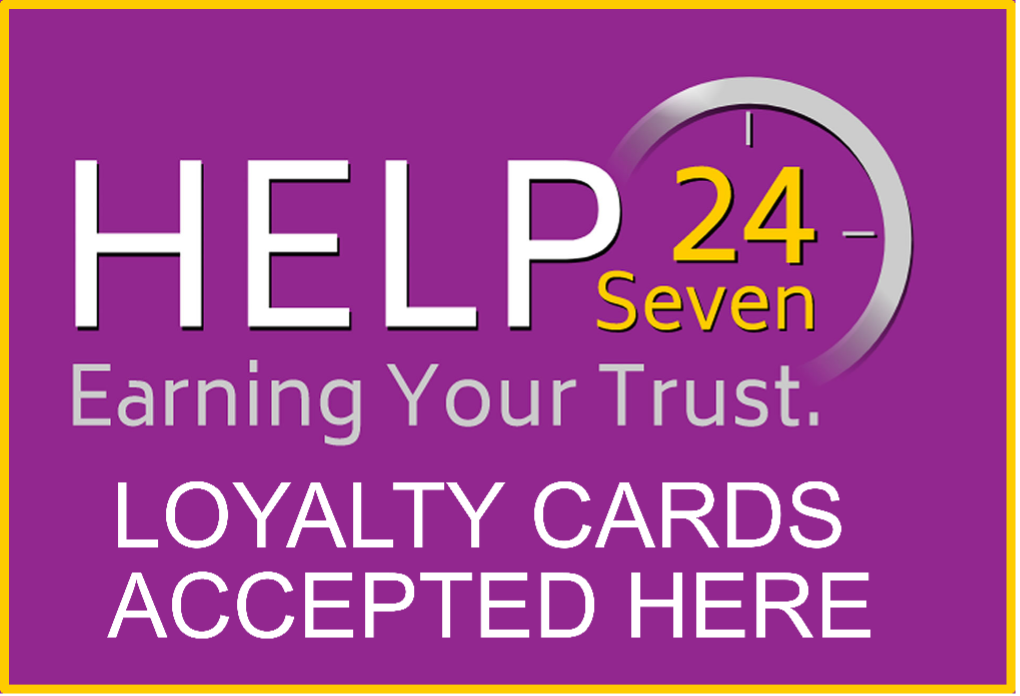 Welcome to the Help24Seven loyalty program! Our loyalty card is your key to unlocking exclusive discounts, special offers, and insider goodies. With our loyalty card, you can earn points every time you use certain services and redeem them against future services.
Simply show your loyalty card at any participating location, and our system will scan it to check if your subscription is up-to-date. If it is, you'll be entitled to generous discounts on the spot! These discounts are only available to paid-up Help24Seven members.
Don't miss out on this opportunity to save big while enjoying the best services in town!
Our Loyalty Card Service Providers.